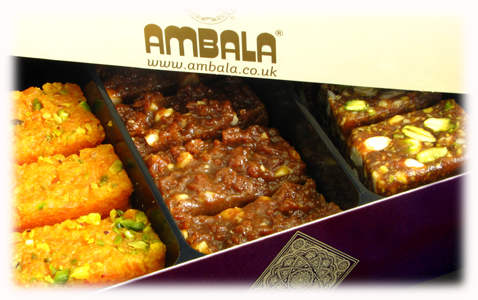 "Authentic, Fresh, Truly Moreish Taste Sensations...Delivered Direct to Your Door."
Quality Asian Sweets
Explore world renowned delicious delights from Ambala Sweets ...
From heavenly Halwas and delicious Ladoos to refreshing Rasmalai and exotic Baklawa, Ambala Sweets offer a truly unique range of rare, mouthwatering tastes and textures to delight the tastebuds.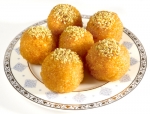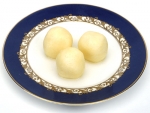 Have you tried Ambala's online ordering and home delivery service? Why not save time and effort by placing an order online - your order will be freshly made and dispatched for next-day delivery, direct to your door! With just a few clicks you will receive the finest quality, factory-fresh Ambala sweets, personalised to be received as you would like them. No worries. No stress. Just sit back, relax and enjoy.
Established since 1965, Ambala Sweets offers a wide selection of the very finest quality Asian sweets. Our uncompromising use of only premium quality ingredients remains the secret of Ambala's unrivalled quality and taste. We painstakingly source our milk from only the finest Channel Island herds and all our products are free from preservatives, artificial flavours and are suitable for vegetarians. This to ensure that you receive a truly unforgetable taste sensation with every mouthful.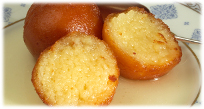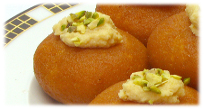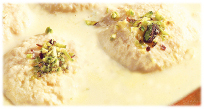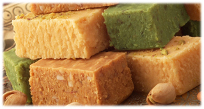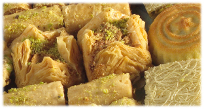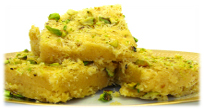 Testimonials
I have travelled all over India and tried their sweets, but I never found anything to rival your world-class products.
Sal S.
The form of packaging, quality of contents and your attention to detail was all first class...You have certainly managed to exceed my expectations with your high standard of service. Words such as "delicious", "sumptuous", "lovely", "absolutely wonderful" were used to describe the sweets.
Nilesh D.
I have never in my life tasted such utter perfection in tastes...mouth watering gorgeousness ...
Paul H.
There is no doubt that your confectioneries are the best.
Anjum K.
The last large order I placed was for my daughter's wedding. You delivered excellent fresh stock and on time which was essential to me...I refuse to buy anything else.
Arshad R.
This is great service indeed.
Cornelia P.